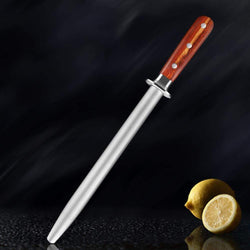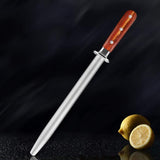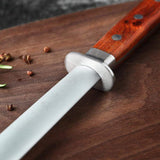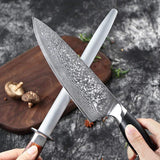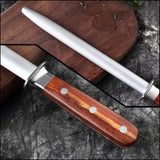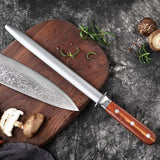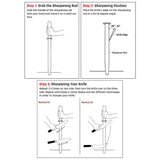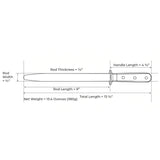 Keep Your Knife Collection Sharp as Ever with the Beautiful Diamond-Grain Sharpening Rod!
Ships Immediately from the USA with Tracked Shipping
Diamond-Grain Coating
Our signature Knife Sharpening Rod is covered with diamond grains to allow for ultra-precise sharpening of your knives.
Classic, Easy-To-Use Design
Designed to make your knife sharpening experience as effortless and enjoyable as possible. The sharpener is extremely sturdy and will not move while sharpening.

Ergonomic Rosewood Handle
The sharpener has an elegant rosewood handle that is waterproof, antibacterial, heat resistant, and has a slip resistant rubber bottom.
Best of all, the sharpening rod is suitable for all types of knives, not just our Senken Japanese Chef Knives.